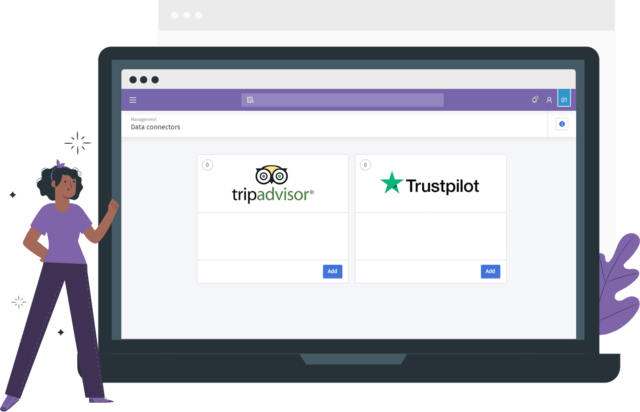 Get more reviews, boost your online presence and beat the competition
Send your WiFi users timely review prompts, proven to increase reviews.
Silicon Care integrates with global review providers, TripAdvisor and Trustpilot, to automatically prompt visitors who connect to your WiFi to leave a review after their visit. You can then set a time, for example 24 or 48 hours post visit, to send an automatic review request. This enables you to collect valuable feedback from a wide range of visitors; improving return rates and attracting new business.